Judith Phillips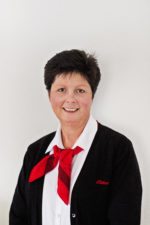 Property Manager
Our Property Manager, Judith Phillips prides herself on delivering the highest levels of customer service and the best results for her landlords.
Providing expert advice on Property Presentation, Maintenance, Legislative Compliance and Marketing, she understands how to help landlords get the most out of their investment properties.
Finding the right tenant is vital to maximising your investment return and protecting you property, Judith will work with you to secure the best possible tenant.
Please feel free to contact Judith on 8555 3511 for any questions that you may have regarding Property Management and Investing on the Fleurieu.
8555 3511
08 8555 3815
0455889920
After Hours: 0455 889 920